Advantages
when reserving on this website
Tradition, culture and modernity
A unique hotel experience in La Laguna
The hotel
A perfect combination of history and renovation
Situated in a charming 16th century mansion, our complex boasts elegant suits and rooms and an à la carte restaurant to surprise you. You'll find us in the historical centre of San Cristóbal de La Laguna, declared a World Heritage Site by UNESCO.
History
Our roots are the best thing about our heritage
The origins of the hotel date back to the 16th century. The building lived many different experiences before finally being converted into a four star hotel that boasts all mod cons and that has been adapted for your enjoyment.
Philosophy
Expert hospitality
At Laguna Nivaria you will receive personalised service so that you don't feel like a stranger. Our commitment to ecology is clear and we are very proud of it. We are devoted advocates of quality sustainable tourism, however the best way to judge our commitment is by getting to know us.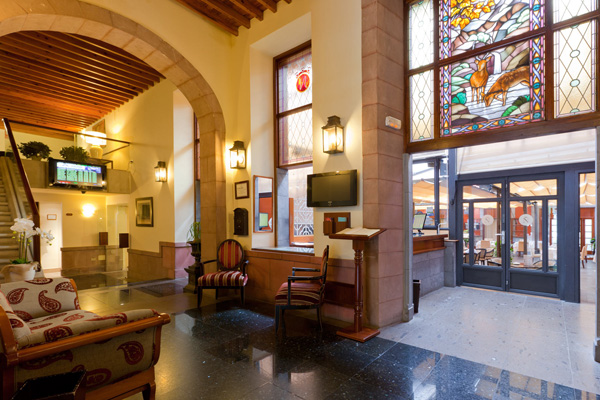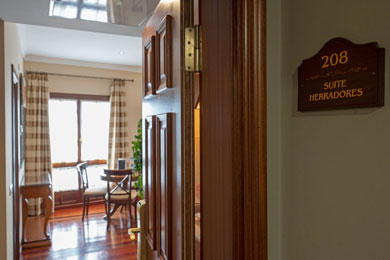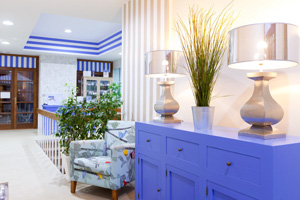 Rooms and Suites
Our home is your home
All the rooms at Laguna Nivaria are no smoking and come fully equipped in order to make your stay a perfect one. We have five types of room available – Standard room, Superior room, Family room, Junior Suite and Nivaria Suite – to cover all your needs. We've taken care of all of the details so that you have a comfortable stay in the splendid city of San Cristóbal de La Laguna.
See rooms and suites


Restaurants and Gastronomy
Local produce for the demanding traveller
Make your choice between the dining room. the patio or terrace. If there's one thing that we really enjoy about taking pride in our work, it's making sure that our guests enjoy themselves, something that we're sure they will do thanks to our cuisine based on organic products grown on our own farm.
Laguna Restaurant
Get ready for a very special gastronomic experience
Open every day for lunch and dinner, come and visit Laguna, a restaurant where you can sample dishes which combine tradition and avant-garde prepared with the freshest local products.
Café Nivaria
For snacks and relaxing
Our cafe is a point of reference in La Laguna. We invite you to visit us and to try the sandwiches, tapas, gins and premium drinks on our menu.
Seasonal produce
High quality ingredients
We want you to have only the best, that's why we supply our kitchen with high quality produce picked on our organic farm just 15 minutes away from San Cristóbal de La Laguna.

Events and Meetings
Let us be a part of your success
We'd love you to get married with us, celebrate your family reunions here and enjoy any business-related events at Laguna Nivaria. We are fully prepared to welcome you. Our professionals will help and guide you through the whole process so that your event will be nothing but a success.
Events and Meetings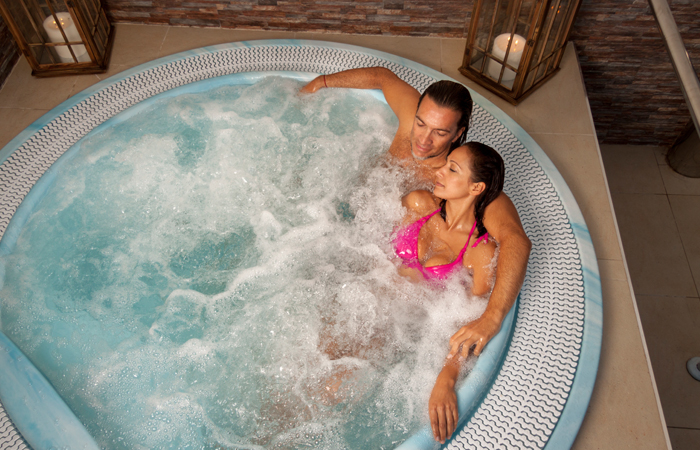 Spa and Gym
Relax, but keep fit
Spa and Treatments
Holidays are for relaxing and that's why we have a comfortable spa at your disposition where you can enjoy different treatments for your general health and well-being. What's more, if you reserve via our website, you'll receive a free Spa circuit per person and per day, if staying in one of our suites.
Get to know the spa
Gymnasium
Keep fit in our fully equipped gym. You won't need anything else to be able to continue with your routine and work out during your holiday. We are the only establishment in the Canary Islands with a Galileo machine.
Get to know the gymnasium