Advantages
when reserving on this website
Experience the best of the island

Northern Tenerife
A paradise to discover
Beaches, monuments, theme parks and genuine natural phenomena. Tenerife is all this and much more. On the island, leisure and cultural options are abundant. From Laguna Nivaria one can visit the main points of interest in northern Tenerife, an experience for your senses.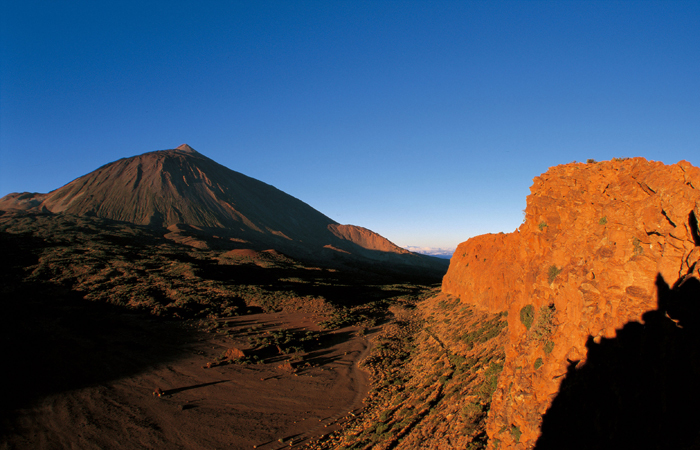 Teide National Park
Enjoy one of the most important icons of Tenerife, declared a UNESCO World Heritage Site in 2007. The Teide National Park, with an average altitude of more than 2,000 metres, reaches a record height in Spain of 3,718 metres at its peak. You can visit the Teide crater by cable car, followed by an ascent on foot to marvel at the views on offer of Gran Canaria, La Palma, El Hierro and La Gomera.
La Laguna
The hotel's location allows one to get to know the best kept secrets of La Laguna. Visit us and get to know the best of Tenerife.
Laguna Nivaria location
Candelaria
If you're interested in religious art, you must make a stop in Candelaria. In 1392, the island's ancient aborigines discovered an image of the Virgin of Candelaria, the patron saint of the islands, which converted this village in the southeast of Tenerife into one of the island's most important religious locations. The Basilica of Our Lady of Candelaria, the Convent of the Dominican Order and the Santa Ana church are faithful witnesses to this.
Puerto de La Cruz
Puerto de La Cruz is another one of the places that shouldn't be missed if visiting northern Tenerife. To stroll through its old town is a delight, from the Martiánez Lake, with its turquoise water, to the Plaza del Charco. There are also many other places that one should visit: Parque Taoro, the De La Paz lookout point, La Casa de La Aduana, Casa Miranda, the Peña de Francia church and the San Telmo chapel.
Close to El Puerto, you'll find Loro Parque, considered one of the best zoos in Europe. Here you can observe all types of animals, from dolphins and killer whales, to gorillas and a myriad of different parrot species.

La Orotava
La Orotava, given Historic-Artistic Grouping status, has preserved buildings of great historical importance as well as different protected natural spaces, such as the Teide National Park, the Corona Forestal Natural Park and the Pinoleris Nature Reserve. The houses in this town are famous for their balconies which are authentic works of art ready and waiting to be photographed.
Valle de La Orotava
Also known as El Jardín del Teide [Teide Garden], the Valle de La Orotava has a beauty has attracted the attention of scientists and tourists over the years for its climate and characteristics. We also recommend going as far as the city of the same name that boasts fundamental historical heritage with one of the oldest ensembles of religious and civil architecture in the Canary Islands.
Icod de Los Vinos
The area of Icod de Los Vinos and its 800 year old dragon tree, declared a National Monument, deserve a special mention. Enjoy some Canarian cuisine, watered down with the best wines the island has to offer and delight in the art and history of Icod de Los Vinos.
Anaga
This Biosphere Reserve, close to Santa Cruz de Tenerife, is made up of an area formed by a beautiful range of mountains, valleys and ravines, beaches and endemic species. Its fauna also stands out thanks to the different birds and marine species it is home to. In light of this, we recommend doing underwater activities to get to know the spectacular world under the sea.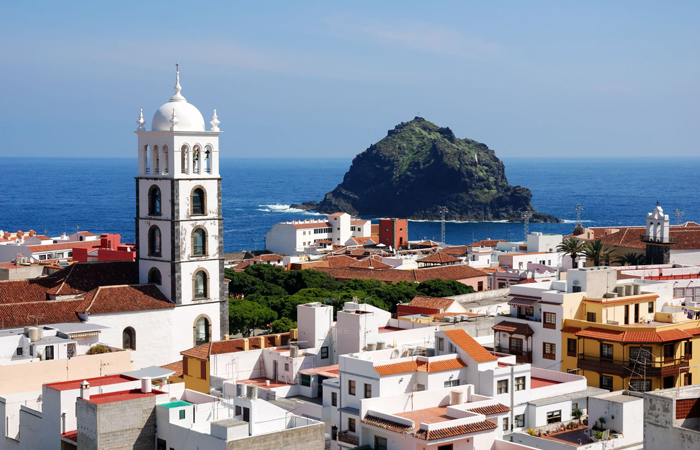 Isla Baja
Get to know Isla Baja, the name by which it is known in the northwest of Tenerife, and discover El Tanque, Garachico and its swimming pools and natural lakes, Los Silos and Buenavista del Norte, with its small villages of Masca, El Palmar and Teno Alto. In addition, if you're seduced by calm natural settings with sports possibilities, the best option is to head to El Parque Rural de Teno.